First off it's worth mentioning the overarching page structure. The news is front and centre, then surrounding the content you'll see your list of folders down the left with helpful tools on the right and below the content. Whenever you want to find something the search is always right at the top.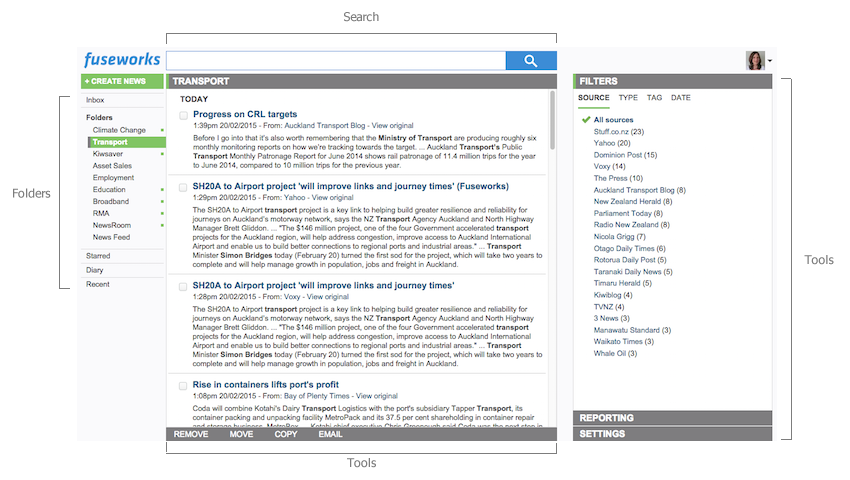 You'll be starting out on the dashboard. Here you can browse the selection of 'Recommended news' or jump right in by clicking into any of your folders to see the latest content. You can always get back to the dashboard by clicking on the Fuseworks logo (top left).

Any text that's blue is a link or a filter. You can click on the links to open articles, profiles, apply filters and more.


TOOLS
There are also accordions, tabs and other handy toolbars that offer you lots of options.
Click on the headings to expand each section of the accordion. There are even more options under the tabs.

If you're looking at a list of articles (e.g in folders, or when you run a search) you can easily scroll through the articles in the list. Click into an article then use the left and right facing arrows (or the left/right arrows on your keyboard) to open the older (left arrow) or newer (right arrow) article.

To get back to the list you can click ESC on your keyword to close the article you're viewing.
If you want to go back to an article you were looking at earlier, click 'Recent' in the navigation to see the last ten articles you've viewed.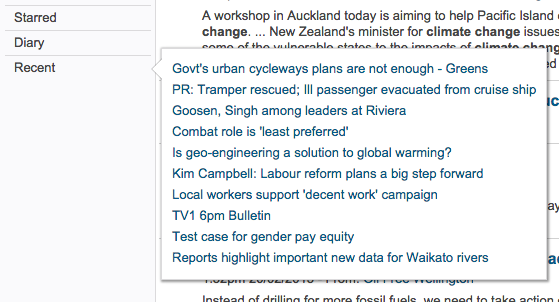 INFINITE SCROLL
Fuseworks has infinite scroll so you don't have to click 'Next Page' to see more news. Simply scroll down and new content will keep loading until there isn't any more.
LOADING…
Fuseworks lets you know it's busy working on your request by showing a progress bar at the top of the page. When the green bar gets to the right of the page and disappears you'll know the page is fully loaded.

SEARCH
Use the search to find profiles, articles or create reports. Enter your criteria in the search box and click the search button (or 'Enter'/'Return' on your keyboard).

YOUR PROFILE
Here's where you can view or update your profile details, manage your folders, topics you're following, your tags and reports, or to log out. There's also a handy link to this help centre.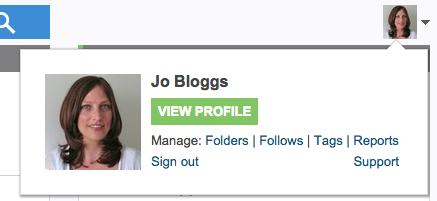 You don't have to log out, just close the browser window and when you come back Fuseworks will remember you. If you log out you'll need to log back in next time.
Related Articles