Tools for media
---
The Fuseworks platform makes it easier for journalists to source news leads and develop unique stories.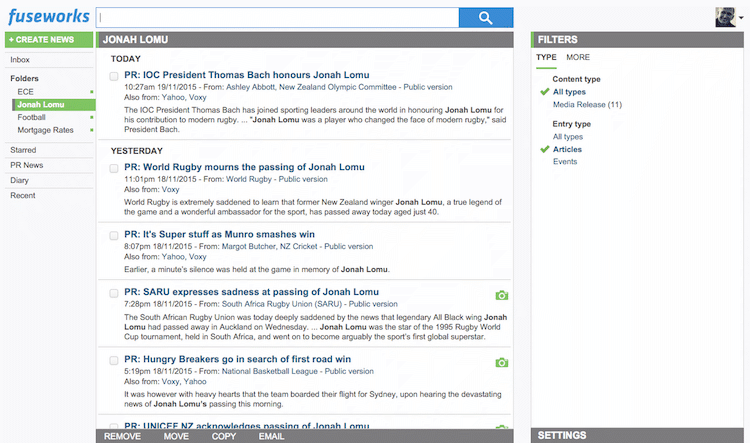 ---
A better way to create stories
Fuseworks sources, sorts and filters news tips and online news – in real-time.
Related information sits right alongside news tips, to help journalists validate and understand the context of a story.
A deep and broad database of news and contacts assists with story development.
Manage your news stream
A dedicated app consolidates all news leads – and stops inbox clutter.
Give everyone in your newsroom access to news leads and make sure nothing gets overlooked.
Take control of the news you see with powerful filters.
---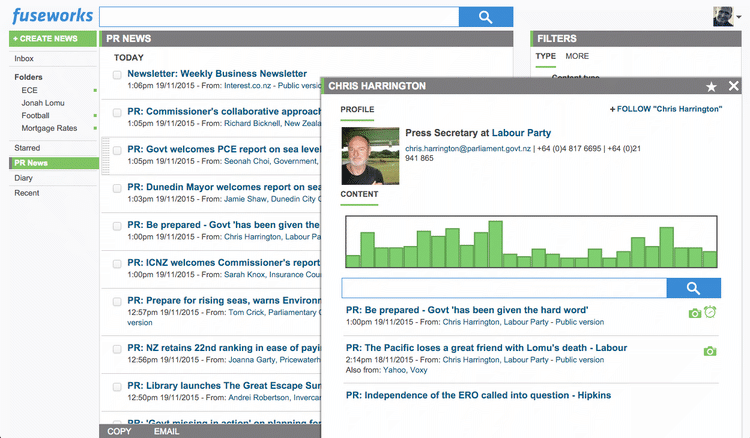 Built for both the smallest and the largest newsrooms
Feed your own news into Fuseworks – only your organisation can see it
Organise your users into teams, to manage what they see
Share news folders with individuals and groups within your newsroom
Workflow tools
Access to embargoed news
Media diary to stay on top of press conferences and major news events
Comprehensive logging of all user activity
Continuous 24/7 news flow
Use the app to benchmark yourself against competing newsrooms
Standardised format for news tips. PDF and Word docs are automatically converted to ready-to-use text.