Use search for in-depth research or to track down something specific.
Step 1 – Enter your search term and click the blue button to run the search. Check out the search tips to help you fine-tune your results.

Step 2 – Choose the type of content you want to see. The default is to search for news, but you can change the results to show profiles.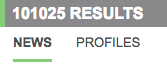 Step 3 – Focus your results even further by using the filters on the right. Choose as many as you need from the Source, Author, Type, Tag and More menus (Some filters available for Media, Reports and Tools only). The search results will update with each selection you make.

You can remove all the filters and start fresh by clicking 'Clear filters'.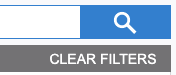 Step 4 – Click 'Reporting' (on the right of the screen) to see the analytics for your search (Media, Reports and Tools only). The graphs update as you add filters and you can click and drag on the volume graph to select a time period of interest.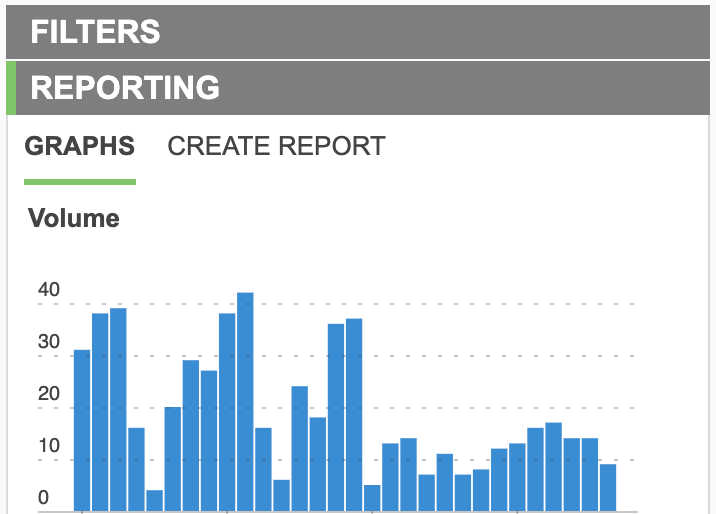 Step 5 – To create a report of all the search results click 'Create Report' (Media, Reports and Tools only). Choose the report format (HTML, PDF or CSV) and report options you want, the action (View or Email report). Check the number of results and use the filters to narrow further if necessary. When you're happy click the green 'Create Report' button to generate the report.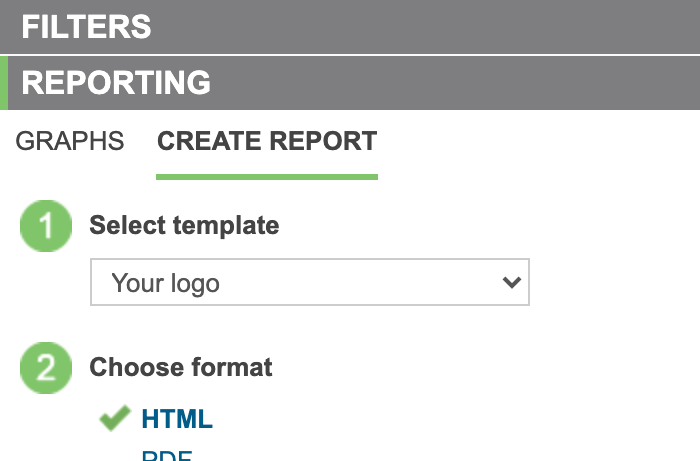 Step 6 – Alternatively, if you only want some of the search results, tick the checkbox to select the articles you want then click 'Email' to send them to yourself or 'Copy' to copy the selected articles to one of your existing folders.

Click on the headlines to open content. To get to the next/previous article in the list use the arrows at the bottom of the screen or the left/right arrows on your keyboard. To get back to the list of search results, use Alt+x on your keyboard. Click 'Follow' to save your search to a new or existing folder.
Related Articles