Shared folders are ideal for groups who need to be across some of same topics. You can share your folders with others in your team so you can easily work together.
Step 1 – Go into the folder you want to share.
Step 2 – Click 'Settings' on the right of the screen.
Step 3 – Click 'Share' to show the list of groups and people you can share the folder with. Choose who you want to share it with, by clicking on the name (a green tick will appear to show who it's been shared with). You can share folders with your whole organisation, a team within your organisation or specific individuals.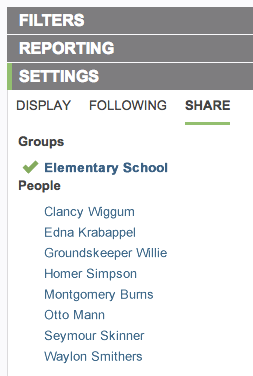 As the owner of a folder you're the only one able to edit the topics the folder is following.
If someone has shared a folder with you, you can see who owns the folder and who it is shared with in 'Settings'.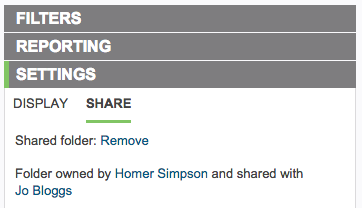 Anyone can add, remove and tag content in the folder and all versions of the folder are kept in sync. Anyone can also view and schedule their own reports.
To remove a folder someone has shared with you click 'Remove'.