Clicking on headlines opens the article. At a glance you'll see: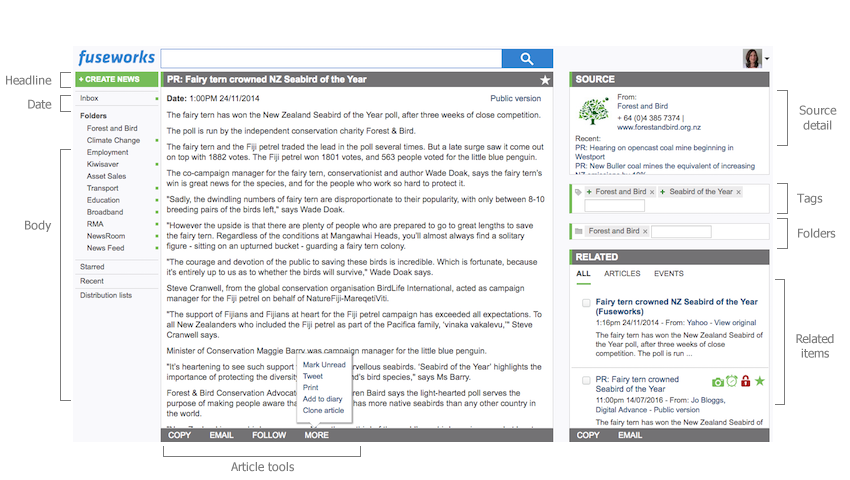 At the top of each article is the headline along with the publication time and date. Below the headline is the main body of the article.
ATTACHMENTS
There are often images and other files supplied to provide more info. You'll find any attachments at the bottom of the article. You can download them or click on images to view them full size.
If the attachment has a green tick and 'Use image' next to it this means that it will be included when the article is sent via XML (for example an image to display on a story).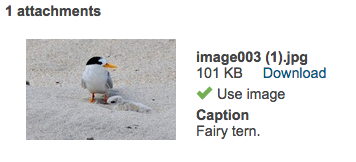 ARTICLE TOOLS

If you click on 'More' you will see some more options: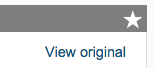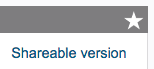 SOURCE DETAIL
The person, group and/or organisation that submitted the content, their primary contact details and some of their recent content. Click on the name to see the full profile.
TAGS
Flexible tagging lets you track anything and easily monitor sentiment (Media and Tools only). You can report and search on tags to see how you've influenced the conversation. Click on tags you've added to an article to see all the other articles with the same tag. Check out how to add tags and track sentiment.
FOLDERS
See at a glance which folder/s the article appears in. You can add or remove the article to folder/s by typing the name of the folder in the box, or clicking the 'x' to remove it from a folder. Check out these other ways to manage your folders.

Related Items
Surfaces related content to give you more context. To create a report or copy related items to a folder tick the checkbox to select the articles you want then click 'Copy' to copy the selected articles to one of your custom folders or 'Email' send them in a report to yourself. This is a great way to create a quick campaign report for a media release.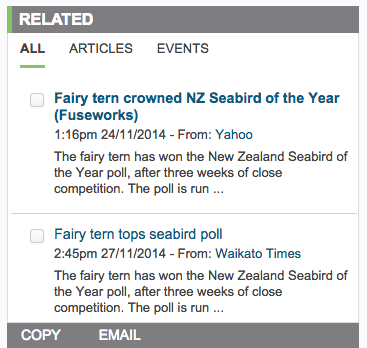 Related Articles