It's release day at Fuseworks and we're excited to show off the latest phase in our analytics tools.
We've added a couple of new filters to Profile and Tag pages so you can drill down by content type, source or tag.
On Tag pages you can instantly see the most relevant sources and then focus in on content from a specific source. Each source shows the volume of mentions over time and has a direct link to 'Open' it.
Find out how to use 'Filter By Source' in the Help Centre.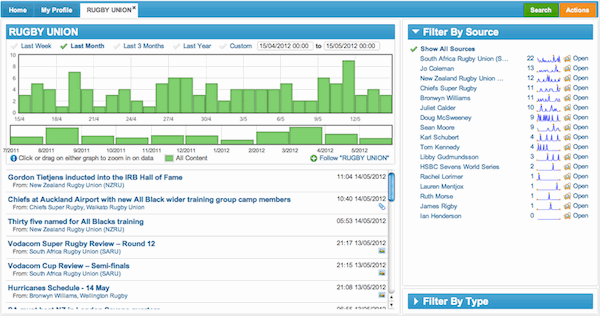 On Profile pages you can filter by tag to see the topics which are most relevant and then zero in on the content about a specific tag.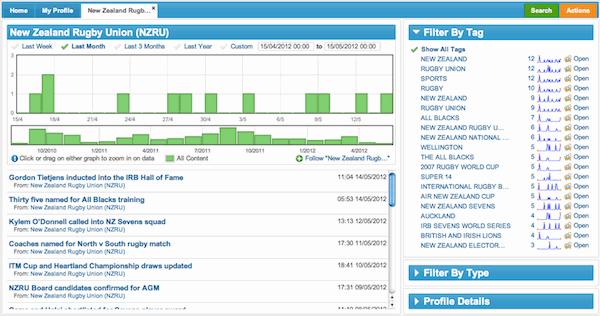 We've extended the 'Filter By Type' functionality that's already in Folders. Now you can use it to see specific sorts of content on Profile and Tag pages.
Perfect if you're doing some research and only want to see unpublished content like advisories, newsletters, reports, results, commentary or speeches.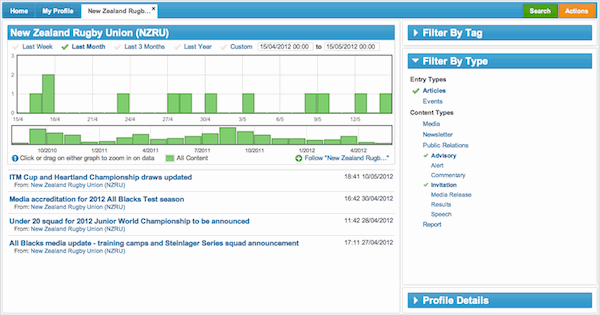 We have plenty more advanced analytics planned, so stay tuned.
We've also:
Updated the search slider so it defaults to show the most recent results.
Added a new 'Print' option to the article toolbar.
Improved the 'Email To Me' option on the article toolbar so you'll get emailed more details.
Created a new, improved Help Centre.