Since 2015 Fuseworks has helped our customers track what's being said in New Zealand print newspapers, via content agreements with the country's biggest publishers – NZME and Stuff.
The reach of NZME and Stuff across NZ is impressive, but there's a fiercely independent slice of Aotearoa whose main publications aren't part of either group.
This week, we've added a number of new titles to Fuseworks, including all of the main West Coast newspapers, as part of new agreements with the main publishers in the region.
That means, everyone that subscribes to the Fuseworks print newspaper add-on, will now also have access to the latest from:
Greymouth Star
Hokitika Guardian
Kaikoura Star
West Coast Messenger
West Coast Grassroots
Westport News
As with all the sources in Fuseworks – these new titles are:
Available fast – straight from the publisher
With key information such as the byline, section and page number details
In an optimised text format – ideal for searching and surfacing based on your keywords
Easy to share with your team.
These articles are included in reports with the headline linking to a special Fuseworks hosted page that's visible to others in your organisation.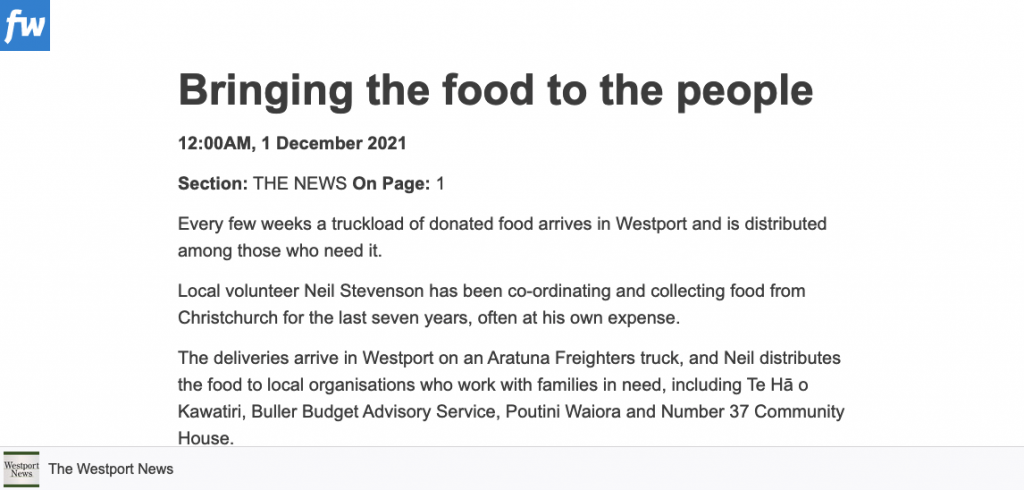 You can also access this content via the search engine in Fuseworks, so you can refer back any time, or do ad hoc research.
Check out the updated list of print newspaper publications.
Print newspaper monitoring is a valuable add-on to your Fuseworks subscription, so please contact us if you'd like to find out more.