Jacqui Bridges is General Manager Corporate Affairs at MetService, New Zealand's national weather authority.
"Monitoring will always be vital for us," says Jacqui, so with more than twenty years experience in communications, she's thrilled to have found a service she can rely on.
Can't beat local knowledge
"We found that you can't beat local monitoring…"
Fuseworks is proud to be NZ owned and operated. We believe this gives us a big advantage over international providers – who are mainly focused on overseas markets.
Having moved to Fuseworks from Meltwater, Jacqui agrees, "we found that you can't beat local monitoring for ensuring you pick up all the latest changes in journalist contacts, that you're getting offline as well as online sources, and that all the publications you want to monitor are right there. It just works the way you expect it to – all the hard work is done for you."
We consistently get feedback that our coverage is better and the news is surfaced much faster compared to other services – and that's our top priority.
Everything you need and more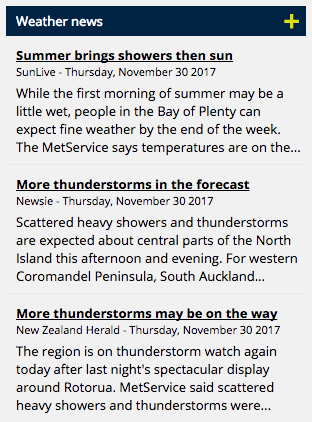 We've found there's no 'one size fits all' to packaging, delivering and analysing media mentions for New Zealand organisations. That's why Fuseworks developed a broad suite of components for our customers to build the solution that's going to fit them best.
"We were looking for a cost-effective, easy-to-use media monitoring and distribution solution. Fuseworks presented us with just what we were looking for, along with functionality that ticked some of the extra boxes we'd been thinking about," says Jacqui.
MetService is all about delivering weather insights that make a real difference, so something that helps with this mission is "the news feed for our websites, which works a treat."
And with Fuseworks, you only pay for the features you need.

"It's the perfect combination of do-it-yourself media monitoring & analysis, and built-in tools that really make life easier!"
Delivering daily value
Fuseworks is integral to daily life at MetService, and not only for the Communications team.
"Fuseworks has enabled me to connect the whole organisation to the true 'weather news' picture coming out of our media management work, and to keep my finger on the pulse of potential issues and opportunities," says Jacqui.
"Fuseworks is the second website I open every single day, after our company intranet, says Jacqui. "We use it to manage the news items appearing in the 'Weather news' feeds on our websites; to monitor the pace of the weather story in the news media; and to ensure we pick up and can report on all instances where our spokespeople are directly quoted. All our news releases go out through Fuseworks, and I use it for all our regular media reporting to stakeholders – including rapid updates on how major weather events are progressing in the media."

"Stakeholders and colleagues seem to be better informed about how the week has landed in media terms."
Jacqui has tamed the news to highlight exactly what stakeholders need to know – dazzling colleagues with info laden graphs and snappy statistics, which are used for everything from day-to-day updates, keeping the spokespeople on their toes (nothing like a bit of friendly competition), right through to the glossy annual report.

Easy to get started
Jacqui says Fuseworks provides exactly what MetService were looking for – "a cost-effective, easy-to-use media monitoring and distribution solution".
Getting started is made easy too, "The account management support you get is great, and the Support Centre information is comprehensive and easy to use. The interface itself is pretty simple to work out, so you can get your monitoring up and running straight away," says Jacqui.

"What I enjoy most about Fuseworks is the combination of its ease and breadth of use which make it perfect for my needs."
"We've been working with Fuseworks for a couple of years now and I highly recommend them to anyone who is (a) starting out with monitoring (they'll make it easy to do a great job!) or (b) keen to tweak the small details to really tailor their reporting and insights (they will help you work out how!)"
GET A DEMO