As valuable as timely information is – we find that great comms and information management teams often feel that they've created a rod for their own back, in managing the endless stream of media reporting requests.
It's a classic 'victim of your own success' problem. The better job you do of getting the right information, in front of the right people, at the right time – the more requests you get.
At some point the effort that goes into creating customised reports becomes unsustainable, or at least undesirable.
Now there's a solution…
This week we rolled out a custom report centre for all customers that receive scheduled email reports via Fuseworks.
It's a free extra – and it's available now.
It means anyone within your organisation can subscribe to reports that you've chosen to share. Subscribers just need to verify their work email address.
Here's an example report centre in action. It works equally well on desktop or mobile devices.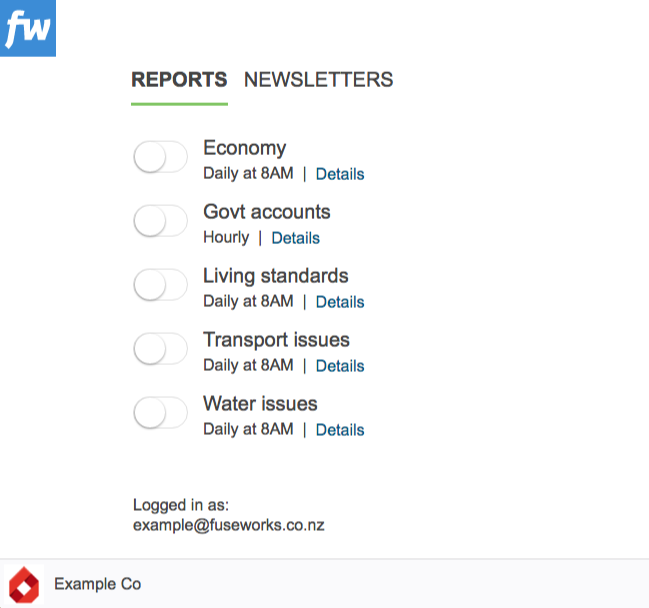 You can still have private reports that aren't shared (by default all of your existing reports are private) – but when you choose to share a report – it's available instantly.
Key information about what subscribers are signing up for is provided (e.g. sections, frequency, a description) – and if someone wants to unsubscribe from a report at any time, they can now do that themselves.
Managing subscriber lists can now be completely hands free. Just include a link to the reports centre in your induction pack when someone joins your organisation; or link to it from your Intranet. When people leave and their email address is deactivated – Fuseworks will remove them automatically.
Sharing existing reports is as simple as visiting the main Fuseworks app and editing the report setup. That's accessible via the 'Reports' link in the user dropdown.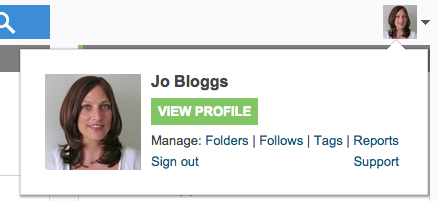 We've also created a way for separate, but related organisations to share reports.
We've found that State sector organisations or industry bodies will often share areas of interest. If they're Fuseworks customers, they can now also share reports.
There's a little bit of setup we need to do to 'link' related organisations (your account manager can take care of that for you) – but once that's done, you get the option of allowing people within a related organisation to subscribe to reports that you share with them.
It doesn't matter if dozens, hundreds, or even thousands of people within your organisation subscribe to reports – there's no extra cost.
If you need help getting started, or would like further details, please contact your account manager.