Mobile app launch announcements lend heavily on taglines like "we shrunk the app to fit right in your pocket" and "do everything you can in the office, on the road". Maybe that works when your app doesn't do very much – but Fuseworks on the desktop delivers a rich toolset to surface, package and analyse news.
Miniaturising those tools to work on a tiny screen…. well, you probably wouldn't thank us.
Instead we worked though what makes mobile unique and looked for opportunities to improve how your entire organisation can keep on top of relevant news and information.
It's the only mobile app offered by a media monitoring company that is intended to be deployed across the entirety of large, complex organisations – available to all staff – and priced to make that a realistic option.
Part of what makes that work is zero time provisioning. You don't have to set up accounts for staff – if the app's enabled, it's available to all staff with an email address @yourorganisation.nz.
Team members just verify their email address to get started and can then choose which topics they care about – from a curated list managed by your communications or information services teams.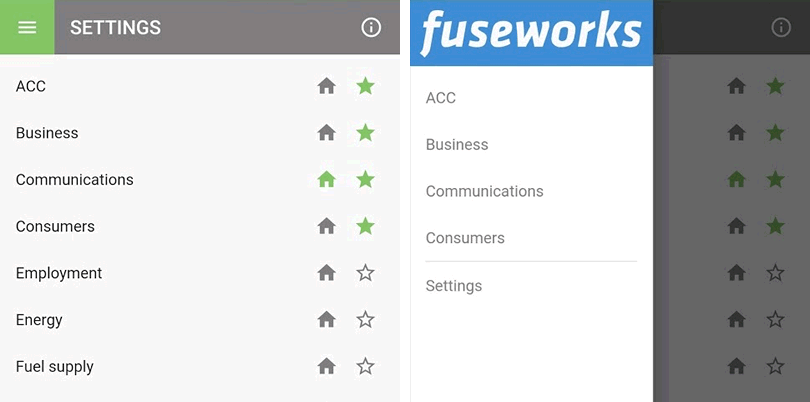 All topics you've subscribed to are updated in real-time – whenever relevant news is available.
If you're using Chrome or Firefox on Android, notifications can be triggered instantly, as soon as new news comes in.
When you hire dedicated react native developers, you can work with them to launch unique and creative campaigns to offer more value to your customers as they have better knowledge of the latest app trends and strategies.
To ensure you only get them when they're most useful, you have full control over which topics trigger alerts and you can toggle them on and off with one touch. That means if your organisation is having a particularly 'newsie' day, any member of the team can be instantly alerted to relevant news and then switch those alerts off, when things return to business as usual.
Best thing is – you're not restricted to just using the new app on mobile. It works just as well on tablets, laptops, or desktop computers. So if you're looking for a cost-effective way to provide an internal newswire across your organisation – this could be just the ticket. You should hire IT services Virginia Beach to ensure that critical breakdowns will not happen and that your functionality will not be interrupted.
To find out more, talk to your Fuseworks account manager, or if you haven't joined us yet – please get in touch.