Step 1 – Click on your profile icon at the top right and click 'Reports' on the overlay (Media, Reports and Tools only).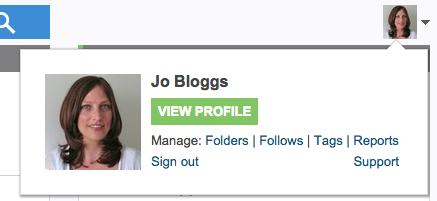 Step 2 – You'll see the full list of scheduled reports you have set up. Click 'Edit' next to the report you want to change or delete.

You can include multiple folders/topics in a single report. If you want to control the order topics appear in your report click 'Save report' after you add each folder. 

Step 3 – Click 'Delete report' to permanently stop the report. Click 'Pause report' to temporarily halt delivery (when you want to restart it will say 'Resume report'). Or you can make any other changes in the 'Edit report' overlay and click 'Save report'.

Related Articles