Step 1 – Click to expand 'Settings' on the left-hand navigation and click 'Keywords'.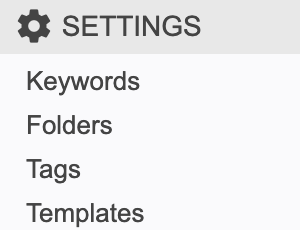 Step 2 – You'll see the full list of keyword searches and profiles you're following. Click 'Edit' next to the one you want to change.

If you have lots of searches you can use the filters to find the one you want. You can also use the arrows to sort the table by the columns.


Step 3 – On the 'Edit follow' overlay you have several options:
You can move the search to a different folder by choosing the new folder from the drop down and clicking the green 'Save follow' button.
You can stop following the search by clicking 'Delete follow'.
You can update the search by clicking 'Run search' (which will pre-populate the search box for you at the top of the screen), and clicking 'Delete follow' to remove the old search. Then simply make your changes to the search and follow the new one in the usual way.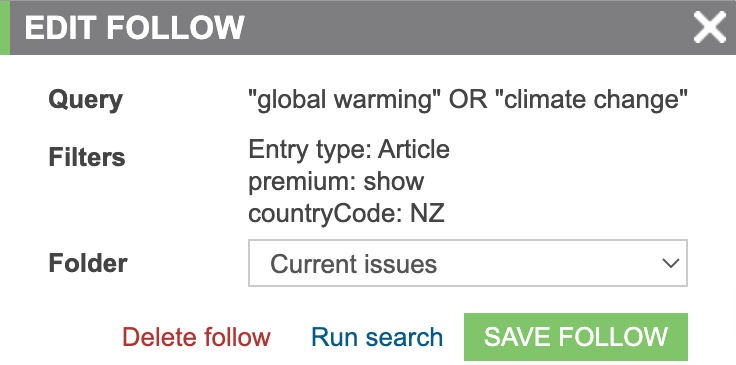 Related Articles